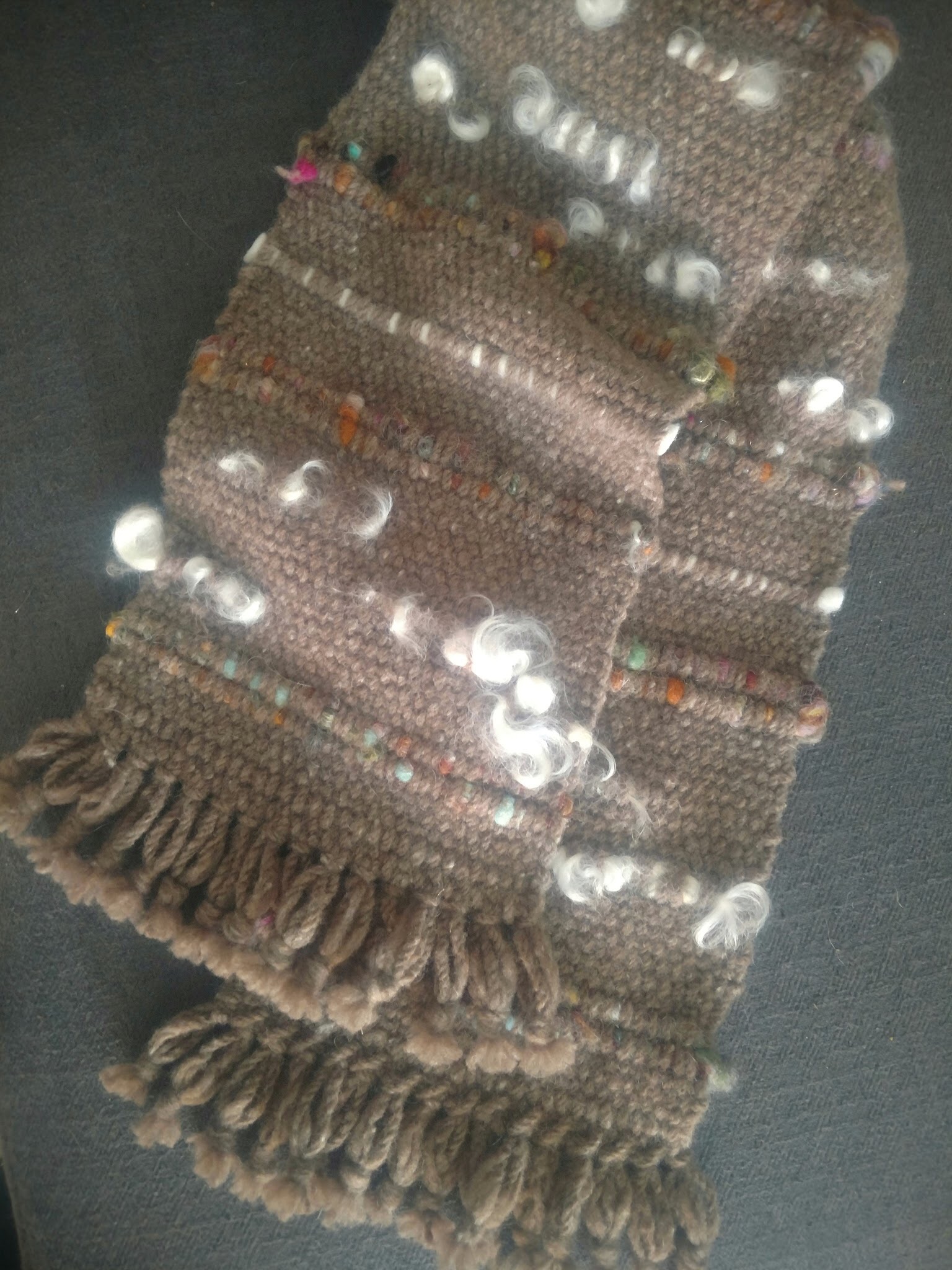 "Yours & Mine" scarf
A special collaboration between me and my son (P.S. He named it!). Toasty soft natural latte colored merino yarn base from Du Beau Farm located here in Kalispell. If you haven't seen their fleeces, you haven't lived! Accented with our very own Leicester Longwool Locks for "clouds" and yarn that was homespun from a rainbow rolag my son created! (Pictured last). A particulatly dear and festive handwoven scarf, it's wearable art!
Comes pre-washed and pre-shrunk but gentle hand-washing is recommended.
Dry laying flat
sale