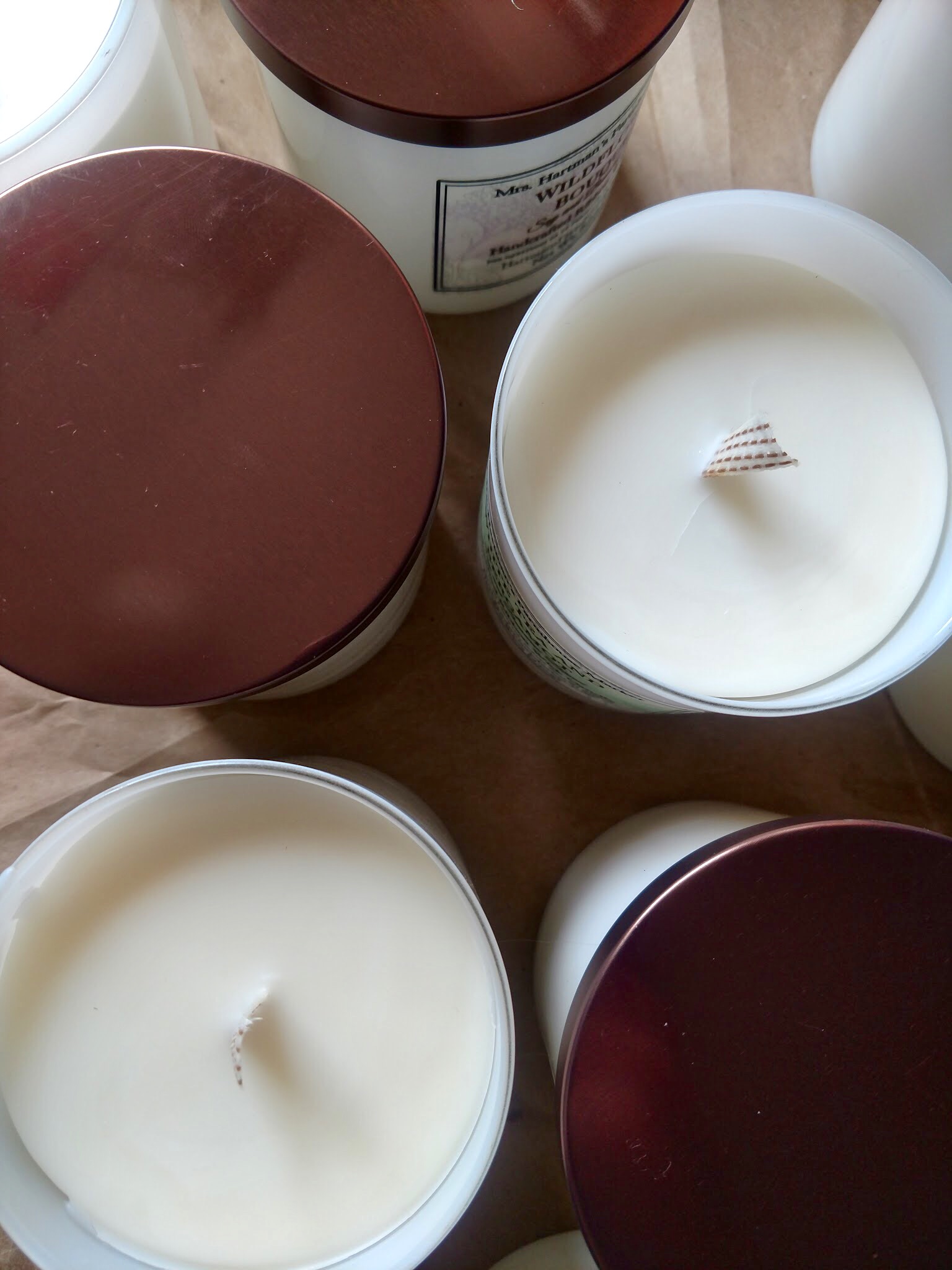 Farmhouse Candles
White tumblers complete with bronze lids for a finished look that goes with any decor! The look is complemented with ribbon wicks anchored in a soy and beeswax blend.
Each candle is shipped in its own candle box with tissue and/or crinkle paper for added safety during shipping. (Example of packaging in last photo.) They make great gifts!
Sweetgrass Hills: Ozone, Petrichor, Dry Hay
Fraser Fire & Spice: Fraser Fir, Tobacco, Pink Pepper, Cinnamon, Warming Spices
Renewal (Smoke and Odor Eliminator): Juicy Fruits, Clove
Lavender & Sage: Lavender, Rosemary, White Sage, Camphor, Sandalwood
Fig & Nectarine: Juicy Ripe Nectarine, Ginger, Fig, Tangerine, Wood
Knit & Purl: Tonka Bean, Jasmine, Sandalwood, Amber, White Musk, Cocoa Butter
Masala Chai: Cinnamon, Cardamom, Nutmeg, Peppercorn, Vanilla, Clove, Black Tea, Anise
(Ltd Ed.) Saw Mill: Rough Sawn Pine, Cedarwood, Sweet Pipe Tobacco
NEW!
Orange & Clove: Orange Peel, Clove, Cinnamon
Lakehouse: Cucumber, Rosemary, Sage, Spearmint, Peppermint, Eucalyptus, Vetiver, Oakmoss, Cedar
Please burn responsibly and don't leave lit candles unattended. They are made to be enjoyed in the presence of your company!